Here you can find my info, my portfolio – work in progress – and also a selection of my favorite articles.
If you want more info and stay in touch you can also check my Linkedin Page.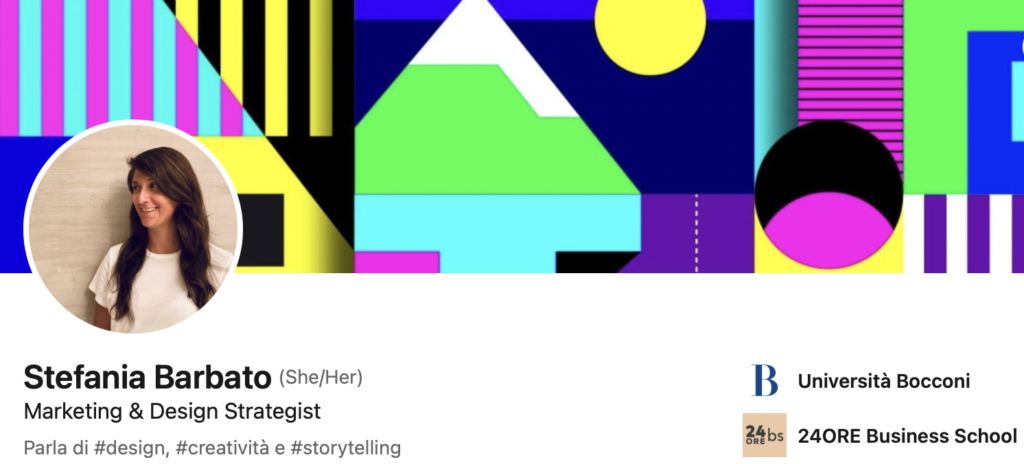 Channel Marketing & Events Manager @Bocconi
September 2023 – now
Marketing Manager at Bocconi for innovation, accelerator program of the university.
Freelance Tech Contributor
April 2023 – now
More relevant collaborations in these years: Economy Up, Forbes, Rockit & StartupItalia!
Una selezione dei miei preferiti tra articoli, eventi, podcast e media.
Learning & Innovation Program Designer @Talent Garden
May 2022 – August 2023
In Talent Garden B2B team I design educational and innovative projects about agile, mindset, design & soft skills for banks and big corporates. My mission is to be the right partner & advisor for HR, Marketing & CSR teams.
Marketing Strategist @Banca Sella
October 2021 – May 2022
Brand & Marketing Strategy team – with a focus on Digital Transformation & ESG themes
Brand opportunities
Supporting ESG activities for the group
Working over a marketplace for sustainability and technology
Leading Metaverse research group
Community Project Manager @Fintech District
March 2018 – May 2022
Innovation Business Line in Banca Sella | No, I didn't manage social media for Fintech District 🙂 – even if we were pretty cool at it – but I was managing the project related to the community of + 200 fintechs
Growth from 26 to 200 fintechs through business opportunities, accounting, newsletters and engagement in + 120 international events (moderating/speaking);
Strategic partnerships with international hubs & institutional partners; 
Design of Innovative Business Projects based on partership models; 
Design of Edu Academy w/ rev. Share. (Data Science, Sustainability, Equity Crowdfunding)
Design of International Community with YesMilano
Setup & Management of Hubspot CRM with automation process;
Coordination of community & edu team
Digital Project Manager
July 2017 – March 2018
Event Manager for Open Summit 2017 + marketing projects with Accenture, Microsoft Edu, Bracco, Cariplo Factory and Forum di Cernobbio.
Personal Financial Advisor
June 2015 – June 2017
Sales and Customer Relationship Management
Lead Generation Process (that's how I realized I preferred marketing strategy and not financial area)
2 years management academy
Legal Internship
April 2013 – December 2014